Graco ThermoLazer Thermoplastic Stripers
The Graco ThermoLazer and new ThermoLazer ProMelt are the most user-friendly, innovative, thermoplastic line stripers to hit the streets. Built to withstand harsh environments and with the highest quality components to ensure years of use.
Graco's breakthrough technology on the ProMelt system allows you to melt 300 pounds of thermoplastic in less than an hour. It's like having a built-in pre melter!
Whether your application includes parking lots, crosswalks, bike paths or even an airport, Graco's new thermoplastic handler has the capability to get the job done right!
Features and Benefits
Bead Dispense System - No-tool system allows for fast and flexible line width changes.
Infrared Die Heater System - Reliable and safe system that helps keep the die ready to use.
Electronic Ignition System - Simple and easy to use. A push of the button is all it takes
SplitBead Hopper System - Split hopper holds over 90 lbs (40 kg) of beads. Simple conversion to dual bead system with optional kit.
ControlFlow System - Precise material flow control with the pull of a lever
LineDriver Compatible - Improves production and decreases user fatigue
---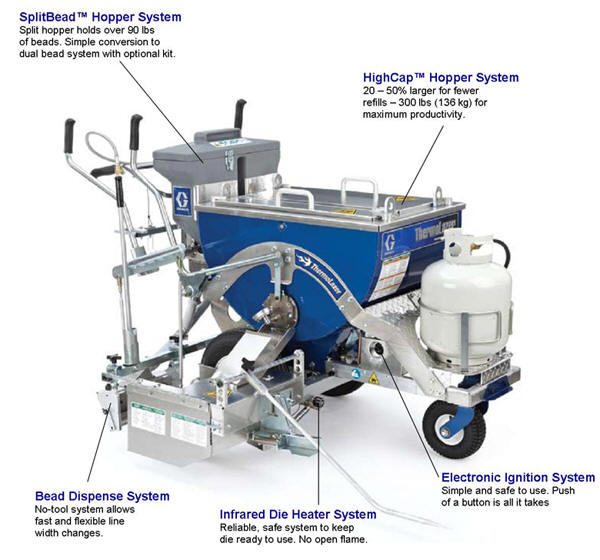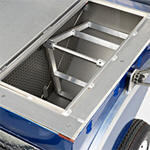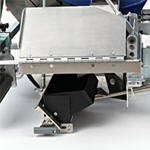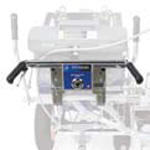 LineDriver First!
The ThermoLazer features the first ever ride-on solution with the capability to connect to a Graco LineDriver™.
This provides superior handling, improved line quality and increased productivity. With the LineDriver attached, the user is less fatigued and will get the job done faster.
This unit is the first striper with dual rear wheels and a single front caster wheel that provides LineLazer-like handling - the EasyGlide™ System.
Specifications

Material Capacity -
300 Pounds
Available Dies -
4 in/10 cm, 5 in/12 cm, 6 in/15 cm, 7 in /18 cm,
8 in/20 cm, 9 in/22.5 cm, 10 in/26 cm, 12 in/30 cm,
4 x 4 x 4 in/10 x 10 x 10 cm, 4 x 3 x 4 in/10 x 8 x 10 cm
Fuel Source -
LP Gas (Tank not included)
Main Burners -
Twin Ransom/20,000 BTU
Die Heater -
Infared Technology
Bead Hopper Capacity -
90 Pounds