Graco LineLazer Auto-Layout System
Graco's New Auto-Layout System on select LineLazer airless line stripers eliminates the hassle of laying out parking stalls and pre-marking road lines. The Auto-Layout systems has two different options: Parking Lot Layout and Road line Layout
In Parking Lot Layout mode, Graco's LineLazer will automatically place dots on the ground for you, and all you have to do is connect the dots.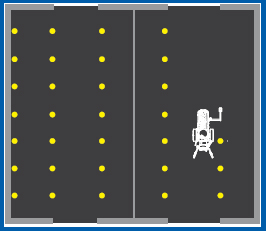 ---
In the roadline layout, the machine will place a dot in front, and then connect the dots in the same pass: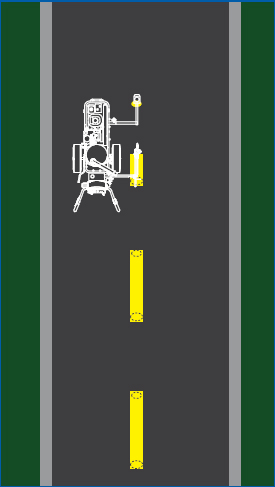 Benefits and Features of the Graco Auto-Layout System:
Less Hassle and Less Fatigue
No Bending over to paint the lines
Eliminates the strain of reading the tape measure
Takes out the hassle of calculating distances and stall sizes
No Pain Layout
No more Tape Measures
No More Guessing
No More calculation errors
No Wasted Energy
SmartControl Digital Tracking System
Track, Measure, and Control each aspect of your job.
3 Modes, 3 different screens; Striping, Parking lot and Road
New Digital Display
The new digital display unit now shows PSI, Miles Per Hour, Mils-Instant Average, Lineal Foot, Gallons, and Mils Total - all in one screen.