Pressure Washers
In this area we have information about high pressure washers. Pressure washers are a
great thing to have around the home for residential homeowners, as they can clean virtually any surface. By pressure washing your house, it can make your home look like it has a new coat of paint. By using your power washer on a driveway, it will make it look practically new! Among other things, washers can even be used to clean and clear gutters, and among other things, even clean your car!
Get more out of your pressure cleaning equipment by knowing more about it and how to take better care of it. In this section you can learn tips & tricks about your machine and maintenance ideas for longer pump life.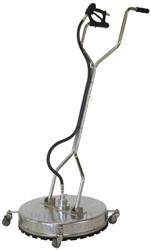 Read about how to properly store a pressure washer. Discover methods and techniques that may improve your efficiency and or the efficiency of your cleansing crew.
Portland Compressor has a full line of parts and accessories available. Browse the parts you are looking for in our online store , or if you are ready for a new pressure washer, we have many models to choose from and lots in stock. We are an Authorized BE Pressure Supply and Graco Distributor and Repair Center so we can offer these pressure washers at a competitive price.
We also have a vast array of information regarding troubleshooting, maintenance, and FAQ. Recently created was a Pressure Washer Glossary section, so you can look up terms and acronyms related to pressure washers and related equipment.
Did you know that there are various sizes of washer tips? The tip you need will depend on the PSI and gallons per minute rating of your washer. Find the right type / size tip for the job using our Tip Sizing recommendations and pressure washer nozzle chart. When you are done, check out our online store to either purchase a tip, or learn about the benefits of a rotary nozzle.
We also carry Graco pressure washers so if you are "a Graco-Guy" we've got you covered. We have been in business since 1984 and have many years combined experience selling and repairing pressure washing equipment.